How to Use Twitter Ads & More Ways to Market Your Products and Services on Twitter
---
September 25, 2015




Twitter Marketing
---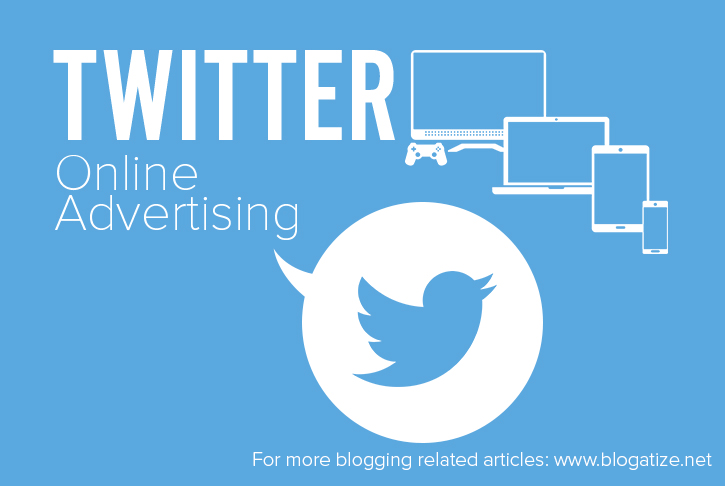 ---
Contemplating about advertising your business on Twitter? This is one of the smartest decisions you will ever make. What's the basic business concept for using Twitter ads? It's fundamentally the principle that "what people are talking about" is the best target for business.
Connect Your Business to What Interests People
With your Twitter ads, what you're trying to achieve is to connect your product and services to Twitter users in relation to the things that interest them. You may come up with your own original strategies in achieving your purpose, but while you are still a beginner, you can always utilize the strategies that Twitter has in place for people like you.
You've probably heard of Twitter ad strategies like viral campaigns, contests, tweet engagements, and event targeting; these are samples of Twitter ad techniques. Take note that these samples of business campaign strategies are supposed to target people who are interested or can be steered to become interested in what is popular. You can use any of these strategies to capture people's attention and then you can start introducing your audience to the benefits that you offer through your products.
Rules to Follow
Timing is essential, and so is the appropriateness of the ad to the product you are promoting. There are also rules to follow. Twitter has its rules and reminders and you also have to consider the business rules implemented by authorities.
Ways to Market Your Products through Twitter
Here are three Twitter strategies to employ in your business. Also included are actual examples of how they have benefitted other businesses.
Twitter contests are hot trends in the industry of sweepstakes. More and more people are getting enticed due to the big prizes given by participating companies. Among the most popular of these prizes are cash, cars, jewelry, and personal electronic gadgets. If you want to engage your audience through this strategy, guide them on how to maximize their winning potentials. Educate them about using TwitterDeck, for example. Also, teach them how they can avoid scammy prize wins and how they can prevent from spamming their relatives and friends.
Blackboard, an education software company, utilized this particular strategy with the purpose of improving learning and teaching experience around the world. Participants vied for the chance to win a gift card from American Express.
The targeted users were Twitter users who were likely to pay attention to matters concerning education. The challenge for the company was to increase adoption of their software in users' teaching and learning environments. The campaign increased brand mentions by 78% and exceeded competitive goal by more than 50%.
Promoted Tweets/Promoted Trends
This strategy was used by the people behind the alcoholic beverage brand Ciroc Ultra-Premium (a product of Diageo) as part of an innovative campaign that reached American citizens who are of legal drinking age. The challenge for the company was to engage Americans who were 21 and above to discuss awareness of their brand and awareness on social responsibility. Also, the campaign coincided with the celebration of New Year's Eve which was a time when adults consumed alcohol as part of the merrymaking. The Ciroc brand earned a 369% increase in positive mention with the use of related keywords such as "party," "Times Square," "midnight," "NYE," etc.
Popular sports website ESPN deemed Twitter Web Intents to be the best Twitter ad platform to use for their campaign. Since the site wanted to directly tweet fans and help their content reach a wider audience, they used the Twitter feature on the site's articles to increase content sharing among audiences around the world. With this feature, the company was able to make it easy for users to click the Twitter bird logo, which allows the clicker to share the content he wants his friends to know about. The trick resulted in a staggering 1250 tweets per day for ESPN, including 15 clicks back to the sports site. Ten percent of those tweets carried links directly leading to the site.
Twitter Ad Innovations for 2016
For sure, you can find something in Twitter that can help you in big ways to promote your own products. The three aforementioned Twitter features are just a few ways of how Twitter can benefit your businesses. In 2016, the social media giant is promising they are coming up with more strategies and it seems that they are beginning to be more niche-specific.
For example, they are trying to build platforms which focus more on allowing users to "just enjoy music" without the necessity of downloading apps. Would your own clients appreciate that? On the other hand, some people are saying Twitter is into developing features for improving tourism media campaigns.
The current year is still running its last quarter and nobody is sure what Twitter is really up to. Surely, however, if you'd just look around carefully, you will see something in those Twitter features that will perfectly match your business and products. Just be a little more creative and a bit more aggressive in creating your own solutions.